We are a faith-based Not for profit organization based in Gulu, northern Uganda that began in 2007 as an intervention to end the isolation of people in Internally Displaced (IDP) camps through wireless computing which was powered by solar energy.
To provide innovative information and communication technology (ICT) solutions using a collaborative and web-based approach to foster socioeconomic development and peace building in rural communities in northern Uganda.
Open and Peaceful rural communities, ready to face the challenges and opportunities of the globalized world in the 21 st century.
In a bid to connect communities, BOSCO Uganda partners with communities to build community run networks community ICT centers which are community run with installation and technical support from the Bosco-Uganda team. These Centers are all run of solar energy and serve as hubs for ICT training, research and education. BOSCO Uganda also serves clients that range from, educational Institutions, health centres, local government headquarters and NGOs.
In a region often deprived of ICT knowledge and skills, BOSCO Uganda has stood out by building the capacity of community members through training in ICT skills that seeks to relate to the lives of community members irrespective of what they do. Consequently we've trained a diverse group of people from students to farmers, business men and teachers.
Our Impact Over the Years:
In the 14 years of our existence we've been able to reach thousands of people through ICT by either providing connectivity or training them in digital skills.
With the ever escalating catastrophic threat of global warming, BOSCO Uganda's approach to a more sustainable environment,  powers over 55 learning institutes through solar energy 
Our Internet access stretches across the Acholi, Lango and West-nile sub-regions of Northern Uganda where we've connected various institutions ranging from schools to offices and diocesan institutions.
"I enjoyed the training, especially the session on internet use and the one of how to get information online, I look forward to future trainings from BOSCO Uganda"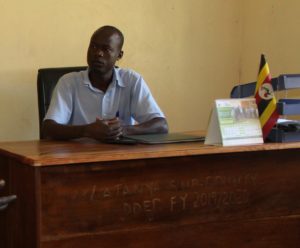 With BOSCO Uganda bringing wifi (internet) closer, it makes our work easier since we can now do research on the internet when stuck.